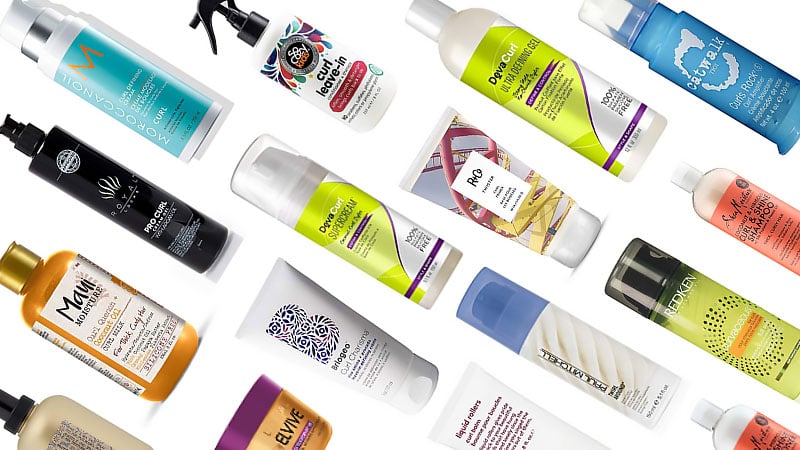 If your struggling to tame your mane, its time to make the most of your natural kinks and coils. Treat your locks to some styling products that are designed to tackle frizz, dryness, and tangles, while giving curls definition and structure. Those with permed hair should also consider these top hair products to give their curls some extra shine and bounce.
RELATED: 10 Best Hair Dryers for Curly Hair
1. Moroccanoil Curl Defining Cream
This all-in-one product harnesses the power of the world-famous Argan oil from Morocco. This natural miracle oil will not only define and separate your curls but also get rid of frizz. Even better, it acts as a super conditioner to leave your locks feeling moisturized and nourished. Apply one or two pumps to your hair when it's damp, then run your fingers through and you're good to go. You can also use a hairdryer with the diffuser attachment for a more defined look.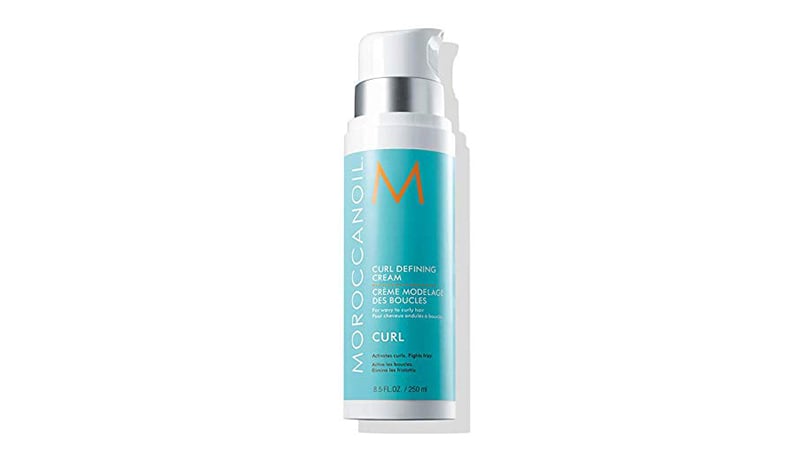 2. Royal Locks Curl Cream Gel
Enhance your curls with this hybrid formula from Royal Locks. It combines all the benefits of gel, hair cream and conditioner to smooth, repair, and moisturize your mane while also holding curls in place. Even better, the product works on all hair types. If your hair is wavy, super curly, Afro-textured or permed, Royal Locks will make your kinks and coils pop. It's also free of parabens and sulfates so your hair won't dry out, as curls are prone to do.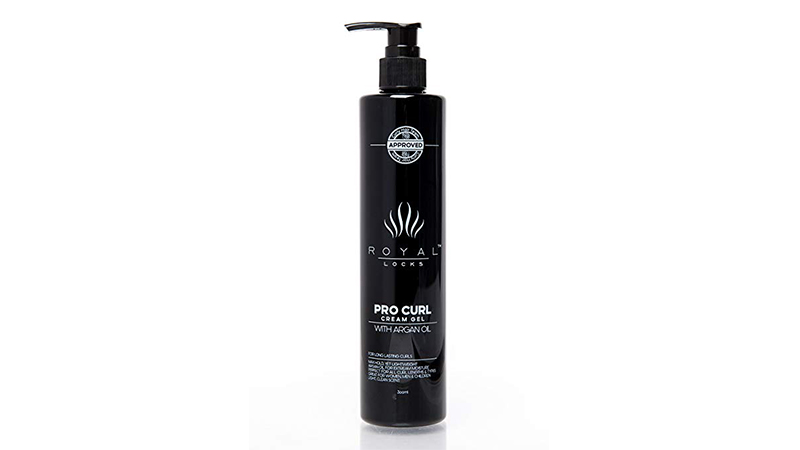 3. SoCozy Curl Leave-In Conditioner + Therapy
The ultra-gentle formula of this product ensures curls stay silky smooth and hydrated. Meanwhile, the scent is a clean, light floral that won't overpower you. SoCozy Curl Leave-In Conditioner + Therapy is also formulated with jojoba oil, which is very similar to the natural oils produced by the scalp. That means your curls will feel healthier and bouncier than ever. Plus, it comes in an easy to use spray-bottle so you can control how much you use.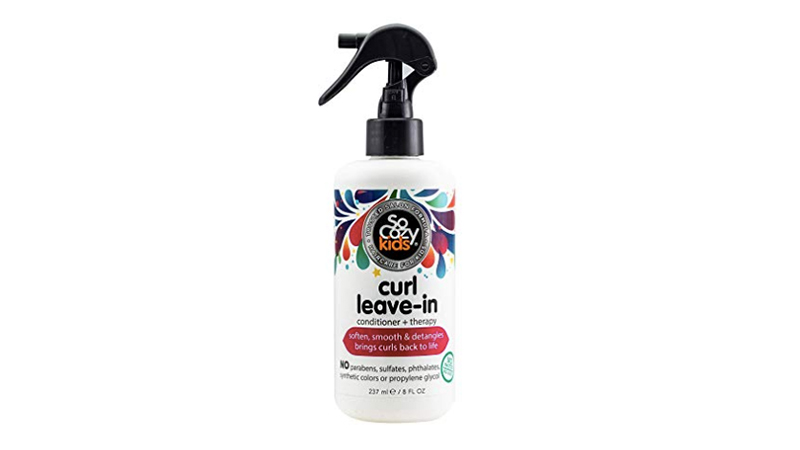 4. DevaCurl SuperCream Coconut Curl Styler
New York City salon DevaCurl opened up way back in 1994 catering specifically to curly-haired people. So, with all that experience, you know their products work! The Curl Styler is infused with coconut oil which seals in moisture and gives hair a beautiful shine. Your curls will look bouncy and frizz-free while also feeling super soft. And if you're not a coconut fan, don't worry – this cream has a light lavender scent instead. Plus it's free of sulfates, parabens, and silicone, and is also vegan and cruelty-free.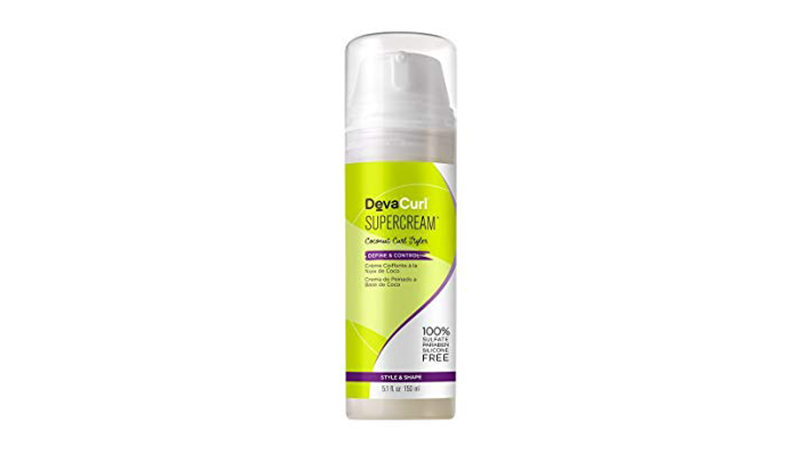 5. Maui Moisture Curl Quench + Coconut Oil Curl Milk
Give your curls a tropical touch with the Curl Milk from Maui Moisture. It blends hydrating papaya butter and creamy coconut oil with aloe vera juice and frangipani extract to get your mane looking soft and bouncy. The super-smooth milk formula glides on smoothly and sinks in quickly. Plus, you don't need to rinse it out! It's an excellent detangler for taming unruly hair and is ideal for 4C textures as it works best on densely curly, thick hair. Finally, it's a great value product, and a little goes a long way.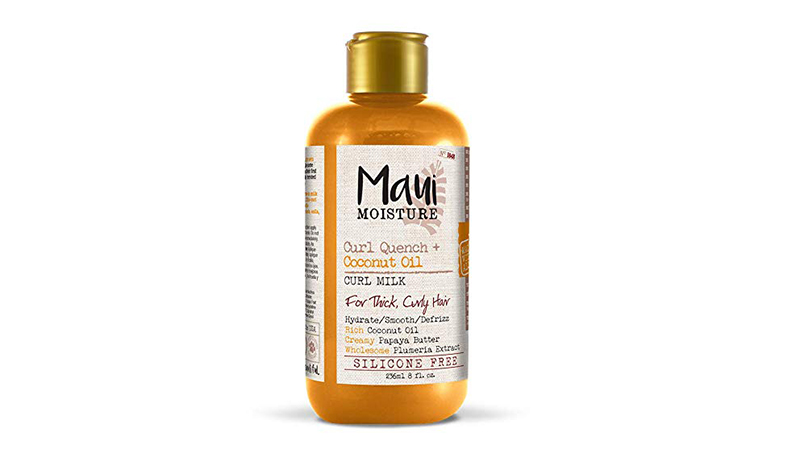 6. DevaCurl Ultra Defining Hair Gel
DevaCurl products have been popular for decades, and it's easy to see why. The Defining Hair Gel manages to give naturally wavy locks definition, bounce, and structure without drying them out or getting crunchy. It's a styling product rather than a conditioner or moisturizer, so it has more hold than creams or mousse formulas. You can use it straight out of the shower on wet hair. Plus, it smells like a holiday in a bottle with a tropical mango scent.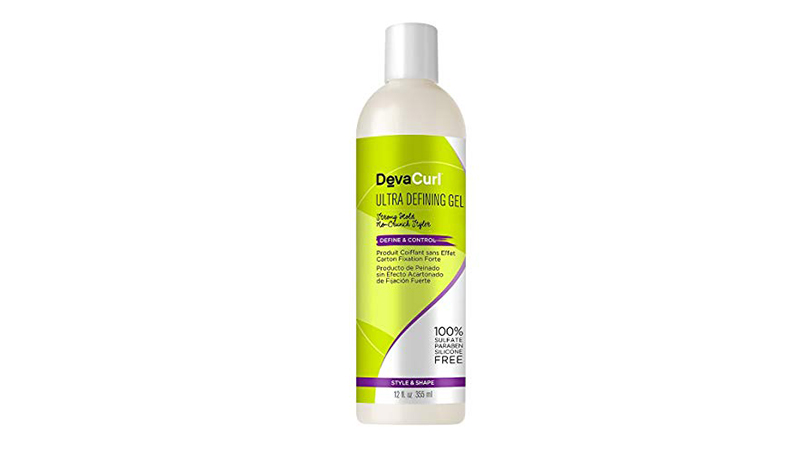 7. Briogeo Curl Charisma Rice Amino + Avocado Leave-in Defining Creme
If your hair hates humidity, the Curl Charisma Creme from Briogeo is the product for you. Frizz is a thing of the past with this hydrating formula that will weather-proof your curls in seconds. Like all Briogeo products, it's derived from natural ingredients – including rice, avocado, quinoa, shea butter, and tomato. Plus it's certified cruelty-free and formulated without sulfates, parabens, silicones, phthalates, and artificial dyes. It also works on both fine and thick hair types.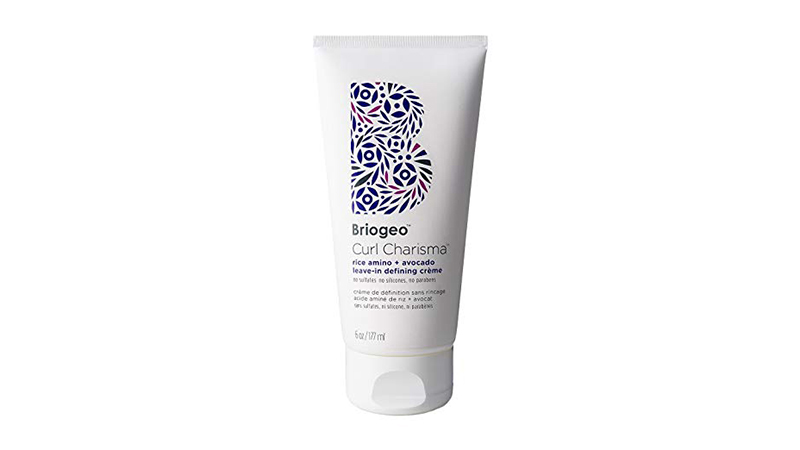 8. R+Co Twister Curl Primer
If you're getting ready to heat style your hair, start by laying down a protective base for your curls. The Twister Curl Primer from R+Co is very lightweight and gives your mane a hydrating boost while defining waves and coils. The formula blends aloe vera with Brazilian pequi fruit oil, quinoa protein and shea butter to keep your hair both soft and healthy. It will stop heat-related frizz from occurring and can also be layered with the R+Co Aircraft Pomade Mousse for perfect casual curls.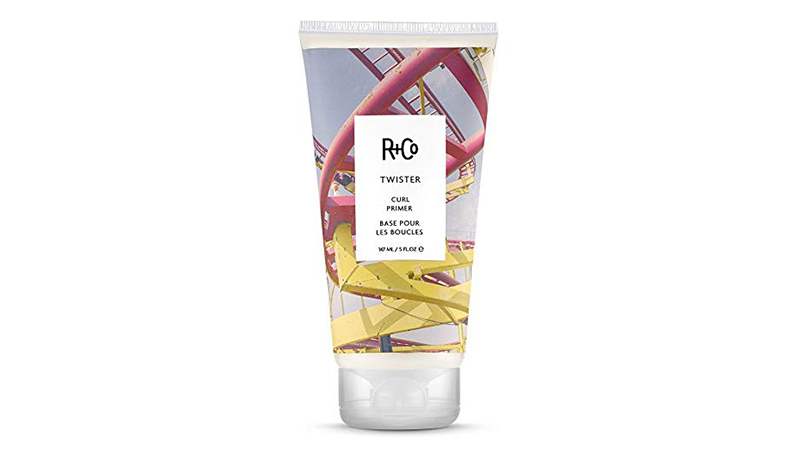 9. TIGI Catwalk Curls Rock Curls Amplifier
A long-time favorite of the curl community, TIGI's Curls Amplifier is famous for its frizz-fighting powers. It gives a natural, soft and bouncy finish to curly hair – particularly longer locks. For best results, apply it directly after washing your hair while it's still very wet. Shake it through and make sure the product is evenly distributed, as the formula locks in place quickly. Then let your hair air dry. It's also an all-in-one product, so you don't need to use anything else.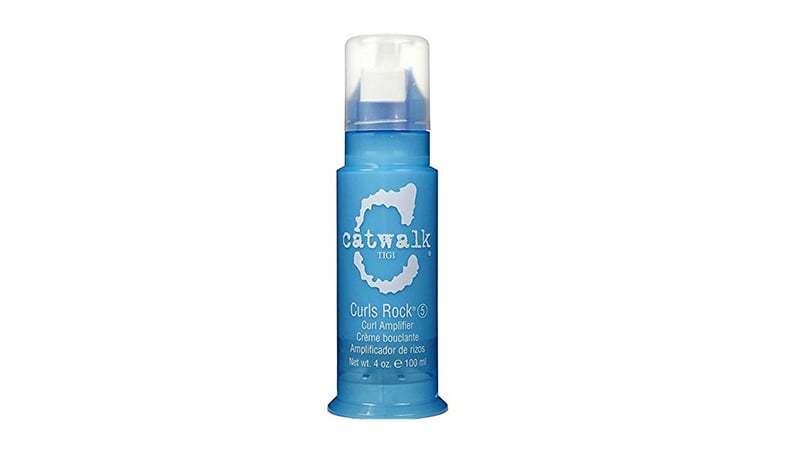 10. Paul Mitchell Twirl Around Crunch-Free Curl Definer
If your curly hair tends to form into one big mass, the Paul Mitchell Curl Definer is a great option for you. It's a great product for separating curls and waves while giving them structure and body. Meanwhile, the hair stays soft and smooth rather than getting sticky or crunchy. Paul Mitchell is one of the best-known salon brands, so each formula is a professional quality, and a little goes a long way.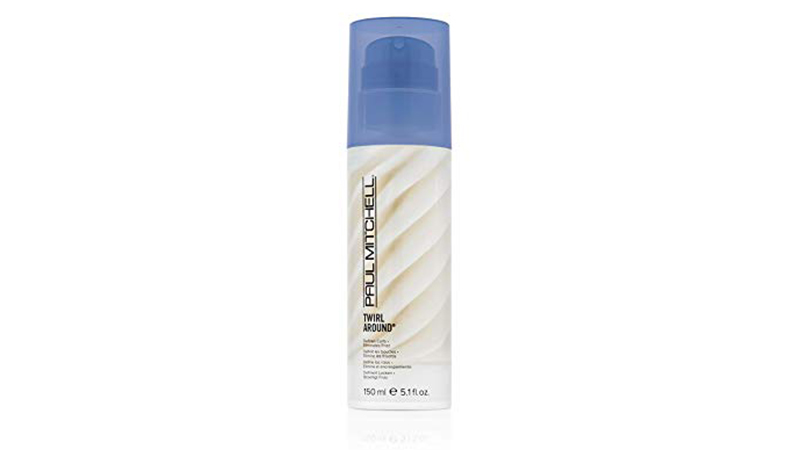 11. Redken Curvaceous Full Swirl
Blending the powers of cream and a serum, Redken Curvaceous Full Swirl works on both wavy and curly hair types. All the bases are covered when using this daily product. It fights frizz even in humid weather, locks in moisture and gives hair definition without weighing it down. Fans of the rest of the Redken Curvaceous range will love this product.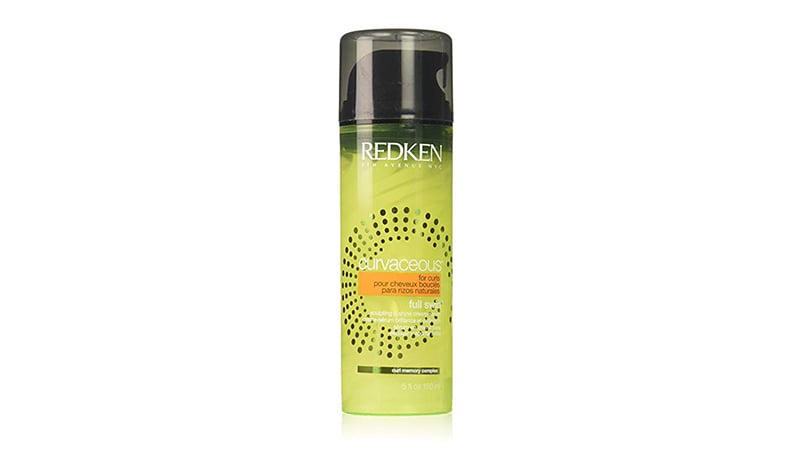 12. L'Oreal Paris Elvive Extraordinary Oil Curl Reviving Butter Balm
Curly hair dries out more quickly than straight hair as it takes longer for the natural oils to reach the ends. Plus, it is more susceptible to the moisture-stripping properties of sulfate shampoos. If your hair is colored or permed, it may be even drier and damaged. If that's the case, you can restore your curly mane to life with an ultra-hydrating hair mask. The L'Oreal Butter Balm blends six different oils which will moisturize and nourish your locks in a flash.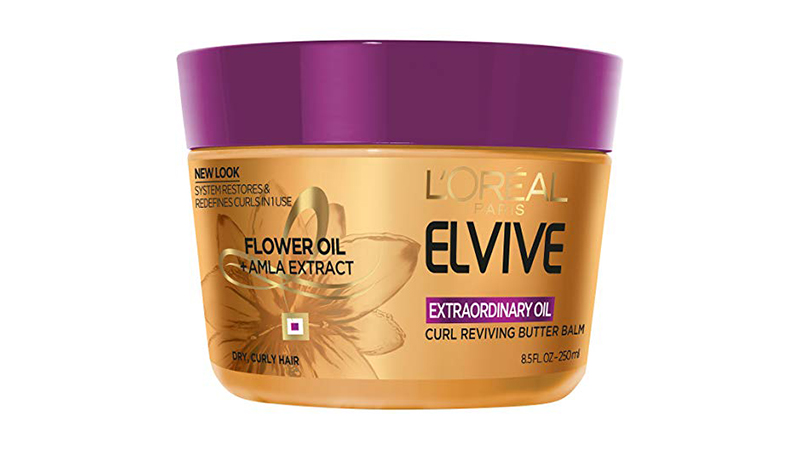 13. Shea Moisture Coconut & Hibiscus Curl and Shine Combination Set
Shea Moisture products are specially formulated for natural Afro-textured hair. However, they can be used by anyone with curly locks – particularly thick and dry hair types. The Coconut & Hibiscus Shampoo and Conditioner use not only shea butter but also hibiscus flower, coconut oil, silk protein, and Indian neem oil. The result is an intensely hydrating system that also detangles, smooths, and gently cleanses your hair.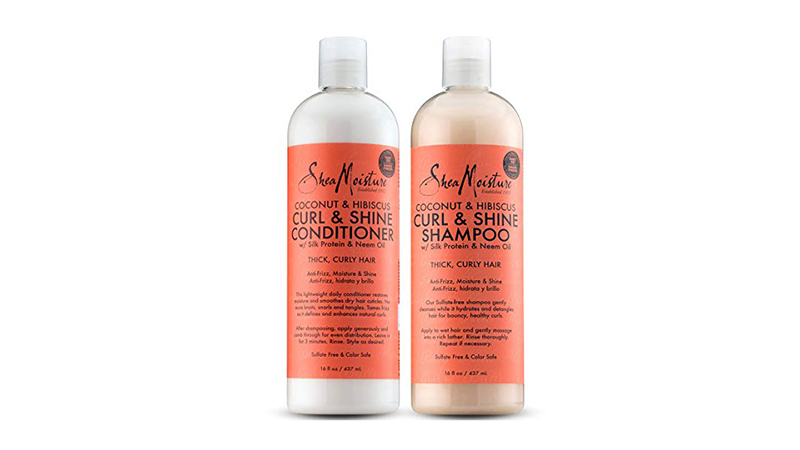 14. Evo Liquid Rollers Curl Balm
Ideal for those with very thick hair, the Liquid Rollers Curl Balm from Australian brand Evo does what it says on the label. Your kinks will be frizz-free and defined without going crunchy. Scrunch a small amount through damp hair and leave it to air dry. You'll end up with casual and relaxed curls – no heat styling required.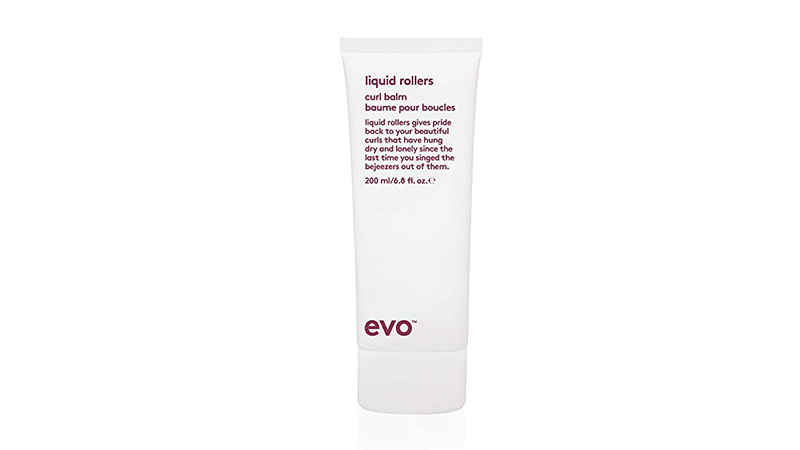 15. Davines This Is A Sea Salt Spray
Because sea salt can be drying, it's challenging to get that beachy look with naturally curly hair. However, the premium sea salt spray from Davines works a treat on kinky locks. It also maintains the shape of naturally wavy hair. It can be used on wet or dry hair and works to prevent static build-up so that flyaways will be a thing of the past. Plus, all Davines haircare products are designed and made in Italy with natural ingredients and sustainable values.